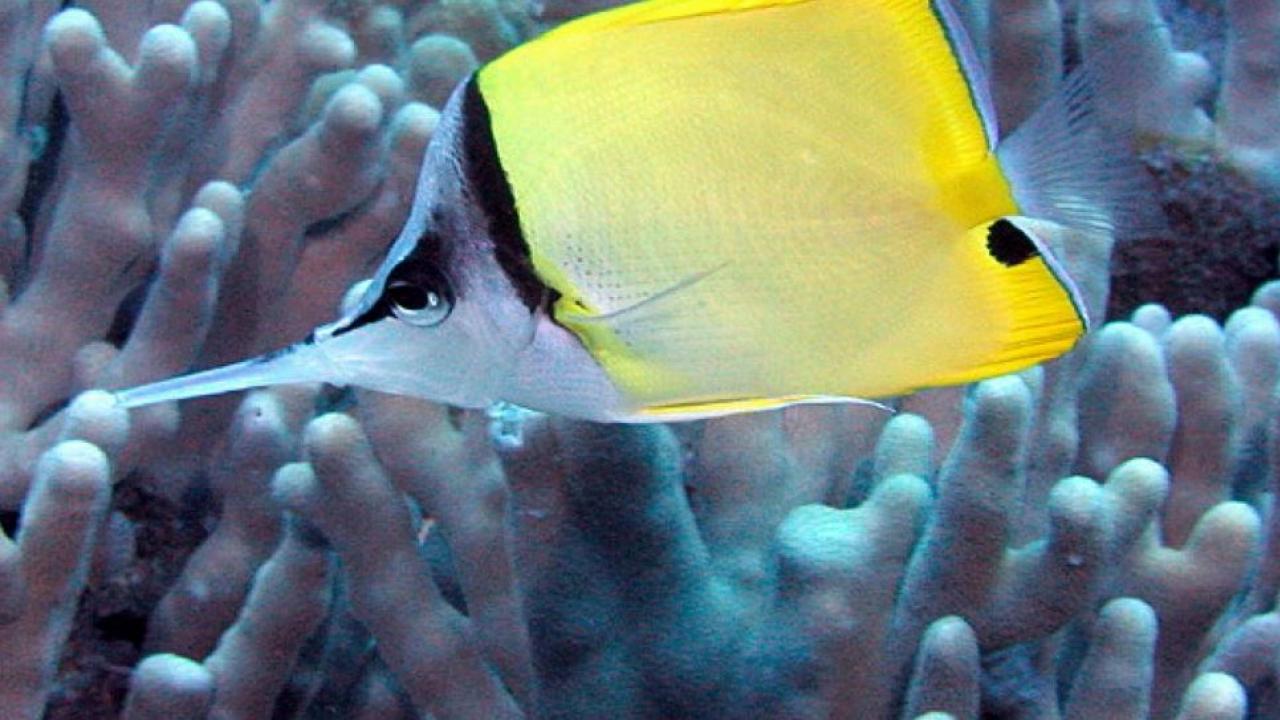 But this hypothesis has been difficult to test in practice. Now Jennifer Hodge, a postdoctoral researcher working with Professor Peter Wainwright and colleagues in the UC Davis Department of Evolution and Ecology, College of Biological Sciences, has carried out a survey of hundreds of species of butterflyfish, carefully measuring their physical traits and defenses compared to feeding style.
The results support the notion of a tradeoff between physical defense and predator avoidance but also point to the importance of coral reefs for these fish.
Read the full story to learn more about this Longnose Butterflyfish.